Foto: Katrin Svabo Bach © RAMMATIK
Karmok
Rannvá Káradóttir and Marianna Mørkøre
Karmok is the fourth instalment of Cycle, a series of experimental shorts that sets out to examine the phenomenon of movement. They were filmed in Super 8 against the wild and rugged landscape of the Faroe Islands. Thanks to the choreographed movements as well as the costumes, music and terrain, Rannvá Káradóttir and Marianna Mørkøre have created the atmosphere of a surreal and hauntingly beautiful world.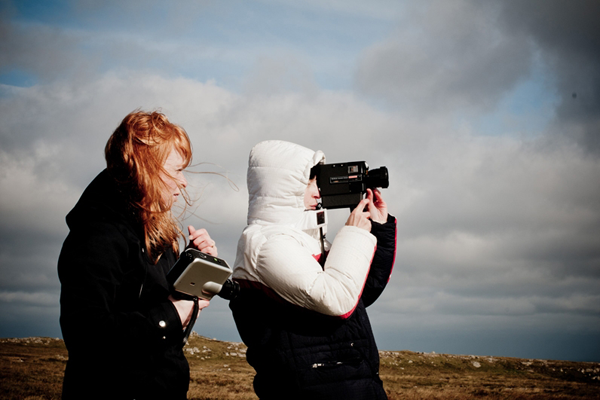 Rannvá Káradóttir and Marianna Mørkøre
Rannvá Káradóttir is a London-based choreographer and film-maker. A graduate of London Contemporary Dance School, she has made a name for herself as a performance director. She uses the medium of film for cross-genre works. Marianna Mørkøre is a film-maker, editor, designer and illustrator who began her career while studying fashion in London. In her works, she likes to develop vivid narratives within an experimental framework. The two artists share a website blog under the name of Rammatik.
---
Films by Rannvá Káradóttir and Marianna Mørkøre (Selection)
Amohr 2011 | Memotech 2009 | Investigation of a Dog 2007 | Fragmented Union 2006 | Too Short 2006 | Dream of Conciousness 2005 | The Collar Red 2004